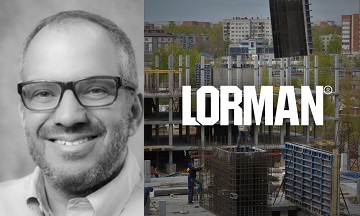 LIVE Webinar with Nick Masci of Triumph Modular
May 15th, 1:00 pm - 2:30 pm, Online
Modular project delivery has doubled in popularity in the past decade. However, we are still not meeting our potential due to gaps in experience, know-how and bad processes. This Webinar will give project stakeholders a road map to modular success. You will learn how to harness and achieve the full potential of modular delivery: 50% reduction in schedule, 70% fewer people on site, 70% fewer deliveries. Presented by Nick Masci of Triumph Modular, hosted by Lorman Education Services.
Learning Objectives
You will be able to recognize if you're project is going off the rails or humming along.
You will be able to identify risk factors and modes of failure.
You will be able to explain to your owner how to realize the benefits of modular delivery.
You will be able to define if a project is a candidate for modular project delivery.
Register here: https://www.lorman.com/training/engineering/commercial-legal-issues-of-modular-construction
Special Offer: Save 50% when you use the discount code J5270142